HOLIDAY GIFT DRIVE
Every year, AIDS Services of Dallas (ASD) and its amazing team is committed to bringing holiday cheer and gifts to the many wonderful formerly homeless individuals, families and children our agency has the pleasure of serving. It's our mission at ASD to make each year's celebration bigger and better than previous years, and for that, we need YOUR HELP!
Give Individual Gifts
Looking to sponsor individual gifts? Check out our Amazon Wish List! Send gift cards or other household essentials from the comfort of your own home!
Sponsor Families
Make the holiday season magical for a whole family or group of families! Click below to request a personalized Wish List, tailored to your desired sponsorship level.
Fund ASD's Gift Drive
Don't have the time to purchase gifts? We've got you covered! Make a donation and our staff will use the funds to fulfill wish lists on your behalf!
Provide a Meal
Breakfast or Dinner, spaghetti or ham—the choice is yours. Give the gift of a warm plate this holiday season!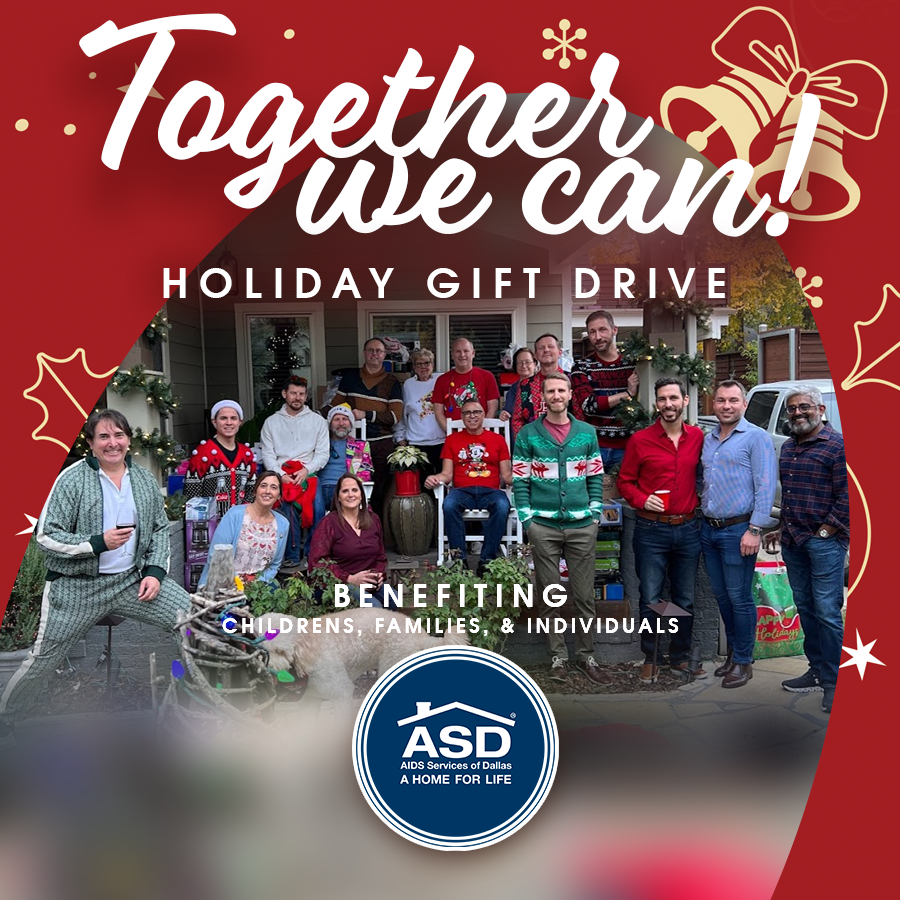 WHY A GIFT DRIVE?
Many individuals and families living with HIV/AIDS go without proper nutrition, shelter and essential medical care every day due to a variety of factors including poverty, illness and stigma.
The holiday season is a sensitive and painful time for many of our residents, for whom ASD is often their only form of support and family.
We host the gift drive every year as a way to give our residents the best holiday experience we can.
HOW DOES THE GIFT DRIVE WORK?
Our wonderful team meets with each individual and family to collect their wish list for the holiday season and every year we are tasked with fulfilling their holiday wishes! Our agency goes far and beyond the call of duty to meet those needs and we are able to do so mainly because of the generosity of past and new donors like you!